TheraPearl Eye-ssential Mask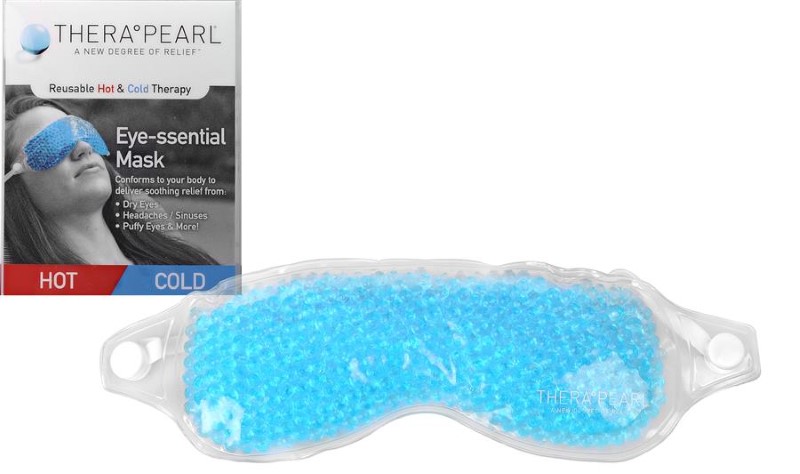 Specification
COLOUR:
MATERIAL:
MODEL:
£6.99
each
When ready to pay,
click VIEW CART in top right
PRODUCT CODE: 301443
TheraPearl Eye-ssential masks are a reusable therapy mask that can be chilled or heated and used as a hot or cold compress to the eyes and surrounding areas. It can be used to provide relief from the symptoms of common eye conditions such as puffiness or dry eye. The mask is also ideal for headaches, sinus pain, swelling and bruising.
Dimensions: 22.9cm x 7cm
Ideal for headaches, sinus pain, dry/puffy eyes etc
Contains an elastic band for comfortable wear for extended periods
Can be chilled in a fridge or freezer
Can be heated in a microwave
You may return, exchange or request a refund on your purchases if you are unhappy with them for any reason – providing that the conditions below are met:
Request a return, exchange within 14 days after your purchases have been despatched. The products must be returned to us within 30 days of the original purchase date.
You include your receipt or proof or purchase e-mail within the returns package.
Frames must be returned within their original condition and including all provided accessories, such as cases and cleaning cloths.
Bottled goods must be unopened and have no evidence of being opened on their tamper-proof seal.