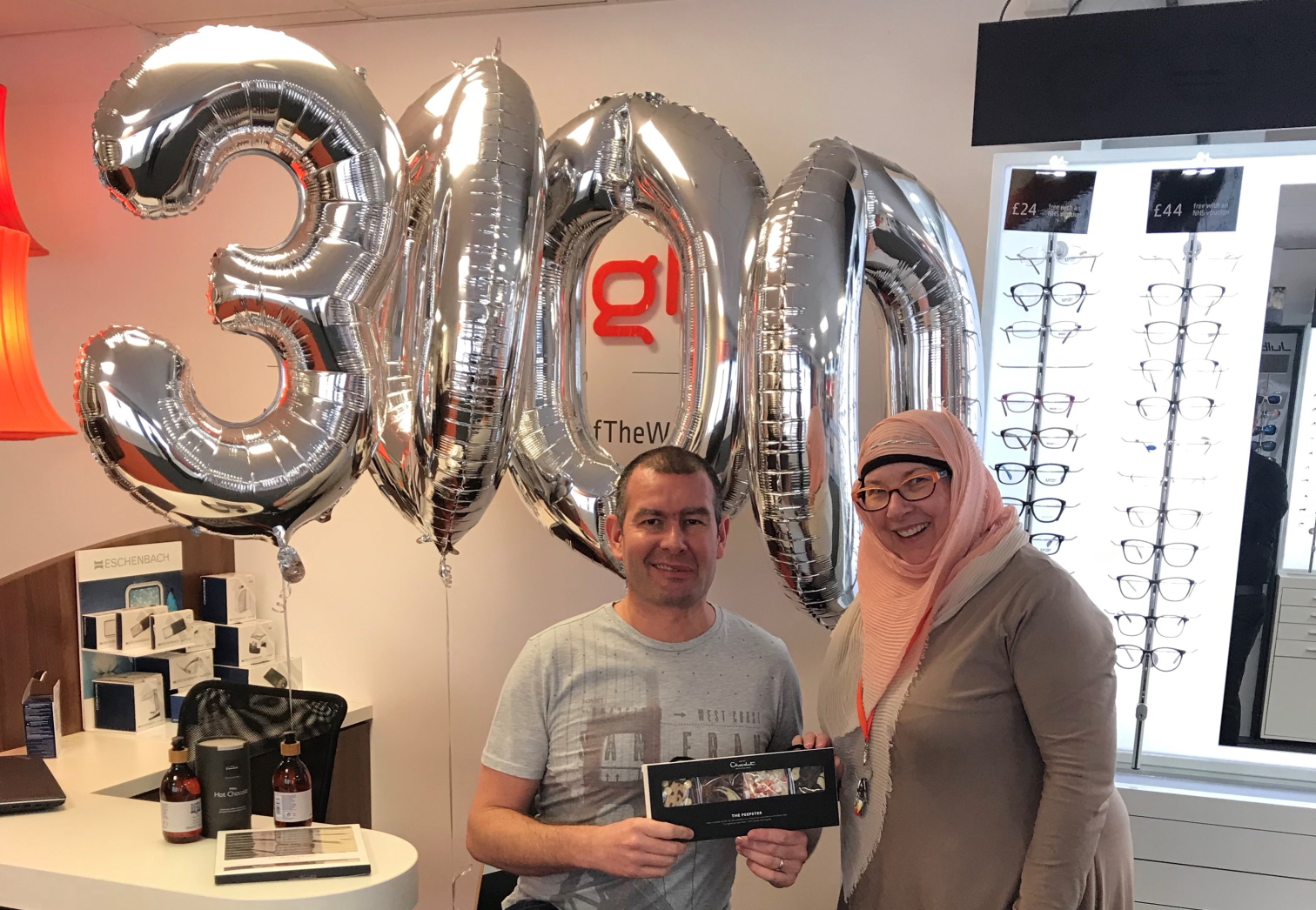 Redcar-based IntelliSight Opticians was delighted to welcome the 3,000th customer to their high street store, marking a milestone just two years after opening.
Since their beginning, the independent optician has worked hard to bring a unique offering to the optical community, including fun Facebook Live sessions that directly address common customer queries, on-site workplace tests, and an industry first savings club that allows individuals to spread costs.
Their 3,000th customer, Frasier Wilson, was the lucky recipient of a gift of optical accessories, and Hotel Chocolat goodies.
Speaking about hitting the big milestone, MD and Optometrist Julie Breen said: "I am delighted to have achieved this milestone so quickly. It really is a credit to the fantastic team here in-store, they make the customer experience.
"We take pride in not being your average run-of-the-mill optician and I think the warm and friendly atmosphere is apparent from the moment you enter. We're also very mindful to stock ranges that aren't available everywhere and cater to different tastes, everything from Kendall + Kylie to the Dennis Taylor snooker range!"
The business has garnered fantastic reviews from customers online, particularly for those with young children who rate the company for taking a holistic approach, reassuring parents as much as their young patients.