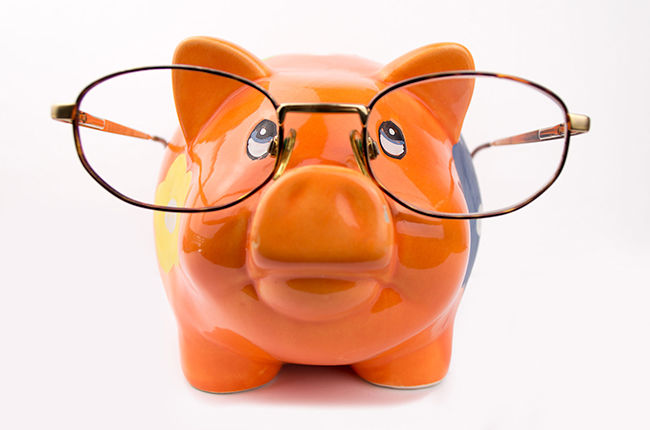 We've all been there – spent too much in December only to be left scrambling for the essentials come January. Since we understand how important eye-health is, we want to take away one stress…by offering our customers a New Year Savings Club!

It's easy – simply pick the glasses you'd like and break the payments up into 5, 10 or even 15 weeks instalments.
Take breaks when you need or pay in full at any time so you're always in control.. This takes you right through the festive period and ensures that, when January comes, you can continue to enjoy great eye-care without the stress of paying for it!
Joining couldn't be easier - in fact, there's just three simple steps:

1.
Set up an account with a member of the IntelliSight team
2.
Make regular deposits for the remainder of the year
3.
In January spend your saved cash on new glasses, contact lenses, check-ups or anything
else in-store!
Check out the table below to find out what you need to save!

Terms and conditions
Any products or services must be paid for in full, either through savings club contributions, online or in-store, before they can be
accessed. The January Savings Club is not a regulated investment or interest bearing account; it can be used to build up a sum of money over time for the purpose of purchasing glasses or contact lenses from IntelliSight Opticians in the future. You will not be rewarded with any form of interest on the balance of contributions in the savings club. It is recommended that you keep track of contributions into the savings club and that remain aware of the ongoing balance to ensure that you are on target to accumulate the intended amount. The Financial Services Compensation Scheme (FSCS) does not apply to this savings club product. Money paid into the savings club across one year is intended to be redeemed in January of the following year. Any customers with money still in savings accounts after January 30th will be contacted to redeem their savings against a purchase. Savings must be used no later than 12 months after the date on which the original deposit was made.
This offer may be withdrawn at manager's discretion without prior notice. Terms and conditions apply.
READ MORE